Huchtemeier Papier, a medium-sized manufacturer specializing in hygiene paper and wiping paper for private labels for cleaning and hygiene wholesalers and the tissue industry, has extended its production program to include multi-ply high white products and blue industrial paper.
Production started at an additional plant for 1 and 2-ply folded paper towels (C fold) in Huchtemeier's Poland facility in 2011.
This was followed by a production line for modern interfold paper towels during the summer of 2012.
In December 2012 the Huchtemeier plant in Hungary will begin production with an industrial rewinder with lamination unit.
For many years Huchtemeier has been a leading manufacturer of affordable crepe paper products. We can now offer wholesale partners more comprehensive service with additional options for combining high-quality tissue products.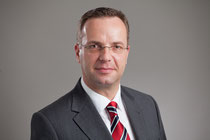 We were able to secure the services of Stephan Schläfke, 48, as our professional Sales Manager for the cleaning sector. Schläfke is experienced in this sector, having spent many years as a regional sales manager at MEWA.
Since May 2012 Schläfke, working from our newly created sales office in Bad Nauheim, has been in charge of our major customers and sales partners for hygiene paper, medicinal paper and industrial paper.